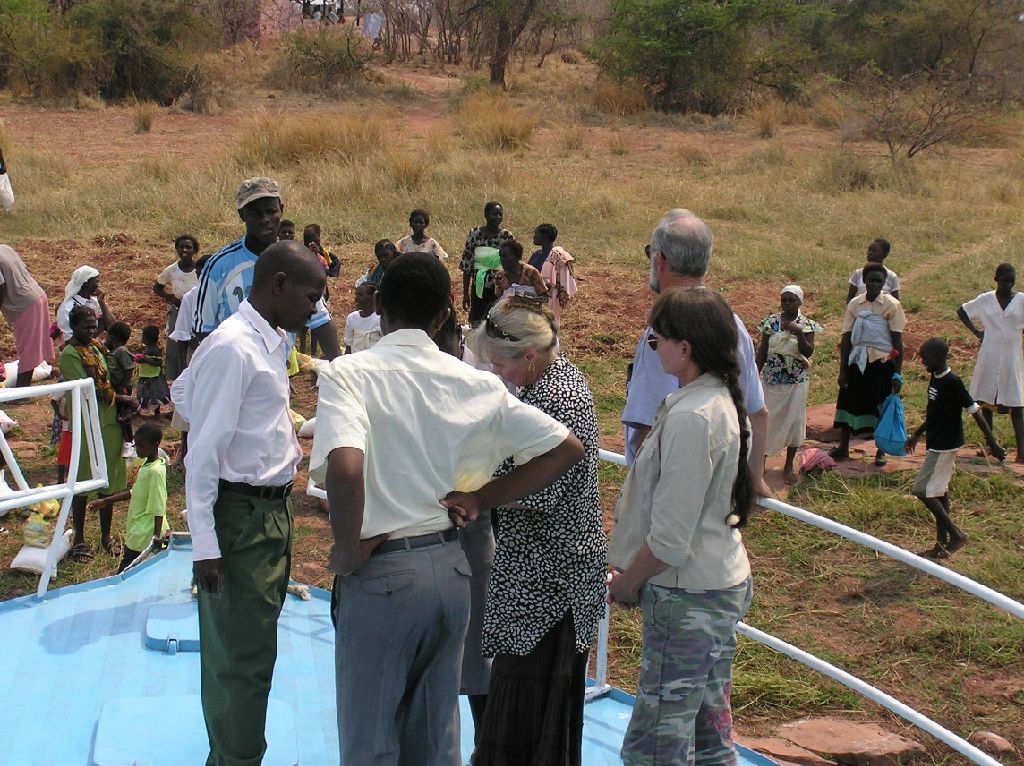 GETTING STARTED 2006-2009
During this period Lester and Peggy Seiler, lifelong missionaries in Zimbabwe, introduced Claude and Barbara Mayfield, who had spent much of their business career in southern Africa, to the urgent needs of the villages on the Zimbabwean shores of Lake Kariba. Some of the villages had schools, such as the large community school at Gache Gache and Matusadona Primary at Tashinga and some did not, such as the small villages at Musamba and Sibilibilo. All of these villages and many others in the region have in common the presence of school age children who have insufficient or no access to textbooks and library books to carry on their education. The importance placed on education is underscored by the extent to which parents and school children endure danger and hardship to place the children in a learning environment, often risking encounters with dangerous animals or enduring separation from parents and home to get to a school.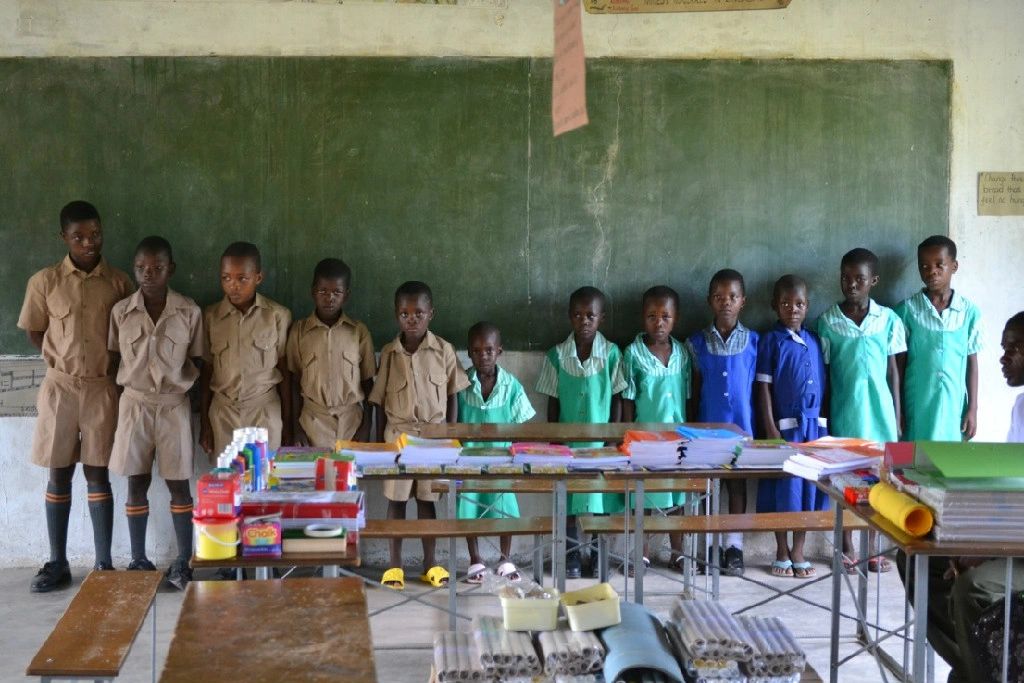 Pilot Project 2010
With the help of The Tashinga Initiative, a pilot project was undertaken to acquire locally sourced textbooks and related teaching materials for the Matusadona Primary School at Tashinga .
SCALING UP 2011
Textbooks and Learning Materials
With that pilot project successfully completed a larger phase was undertaken, again with the help of The Tashinga Initiative, and this time also including logistical help from lodges who operate in the vicinity of the villages, Gache Gache Lodge, Rhino Camp and Musango Safari Lodge. This phase was a resounding success providing urgently needed textbooks to matriculating senior school students, and textbooks and exercise books to primary school students at the Gache Gache Community School, textbooks and learning materials to the newly established primary school at Musamba and further textbooks and learning materials to Matusadona Primary at Tashinga.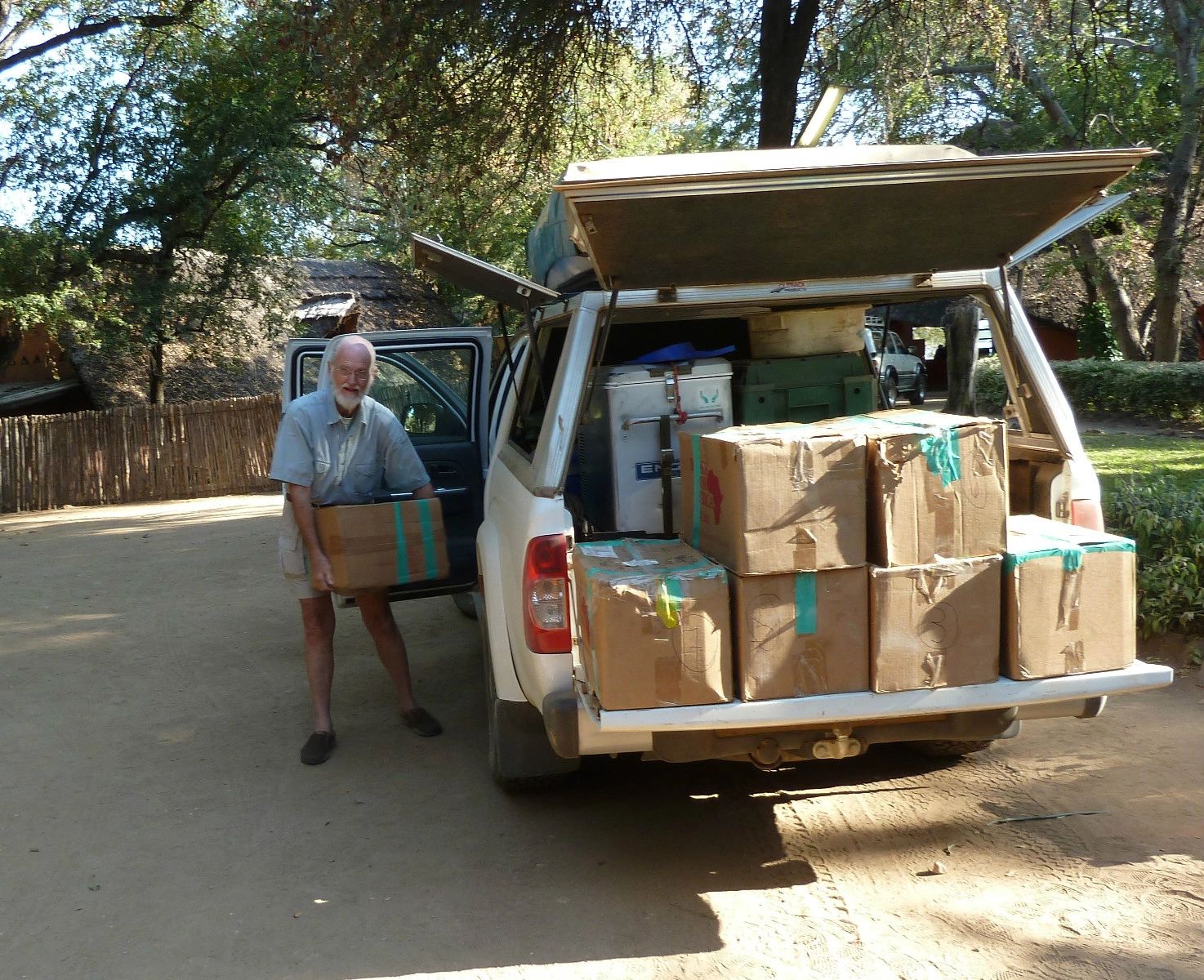 Library Books
Through the generosity of the Botswana Book Project, Zambezi Schoolbook Project collected five hundred excellent library books stored in Maun in Botswana and transported them by truck to the Gache Gache Community School where they were presented on July 8, 2011.
FIRST FULL CONTAINER LOAD 2012/2014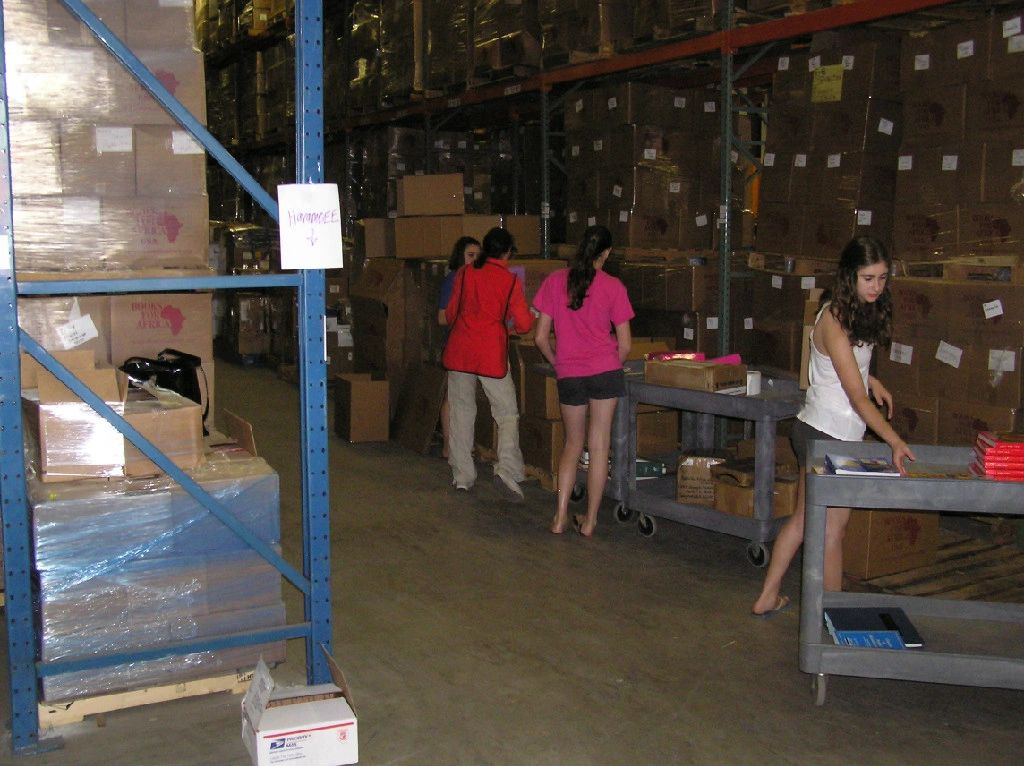 Container Load of Library Books from the U.S.A. to Zimbabwe
For the first time, Zambezi Schoolbook Project coordinatED and managED a full container load of library books, about tHIRTY thousand books, from donation of books to final utilization of books in remote schools and villages of Zimbabwe. A detailed logistics plan WAS established to see the container moved from the destination port of Durban in South Africa through the international border to an unloading and distribution point in Harare from where the books headED to their final destinations. Before that container cOULD arrive in Durban it HAD TO be filled and shipped from the Books for Africa warehouse in Atlanta, GA. For that to happen many generous and willing donors and volunteers GOT those books and accompanying dollars to the project. THE ZIMBABWE SIDE OF THE PROJECT WORKED EFFICIENTLY AND EFFECTIVELY BECAUSE EACH RECEIVING SCHOOL HAS A DEDICATED SPONSORING ORGANIZATION WHO GOT THE BOOKS OUT TO THE SCHOOLS, AND THE RECEIPT AND DISTRIBUTION FROM THE HARARE DEPOT WAS FACILITATED BY MEMBERS OF ROTARY CLUB OF HARARE WEST. CLAUDE AND BARBARA DROVE A TRUCK UP FROM SOUTH AFRICA TO PARTICIPATE DIRECTLY IN THE DISTRIBUTION OF BOOKS TO THE SCHOOL LIBRARIES. MORE DETAILS OF THIS ongoing PROCESS CAN BE SEEN ON THE
CURRENT EVENTS
PAGE.