BOOKS:
Books are what the project is all about. If you have loved a book there is someone waiting to appreciate it just as much in a remote and isolated place where books are a rare treasure. So have a
book drive
! Zambezi Schoolbook Project will guide and advise individuals, schools, libraries, churches, clubs, publishers, booksellers and other businesses, and others, on categorizing, packing, labeling and moving books to the consolidation point, the
Books For Africa
warehouse in Atlanta, GA. There, the books are palletized and loaded into a seagoing container and shipped to the port of Durban in South Africa. From there the container is shipped by truck or rail to the destination country for distribution and final delivery to several designated schools and libraries in the project area. Zambezi Schoolbook Project will be directly involved in each step of each book's journey, from the giver to the receiver, coordinating with the many other individuals and organizations that touch each book along the way and applying donated funds for shipping and handling as required to see the book through to it's new home.
Contact: Claude or Barbara at:
claude-and-barbara@zambezi-schoolbook-project.org
phone: 01 (404) 408-0560
FUNDS:
For Shipping Donated Books from the U.S.A:
Sending a single book from the hands of a child here to the hands of a child in a remote and isolated fishing village in, say, Zimbabwe can be close to impossible because of the scarcity or total absence of delivery services going to the final destination. In instances where it is possible, the cost is usually prohibitive for a single or a small number of books. By moving a seagoing container of twenty to thirty thousand books that have been consolidated, packed and shipped from a facility specializing in this, such as
Books For Africa
in Atlanta, GA, the cost per book becomes manageable. While it varies according to the size and weight of the book and the many other details of a shipment, the cost of moving a book from the Books For Africa warehouse to its final destination in Africa generally falls in the fifty cents to one dollar per book range. If a book donor can accompany each book with a one dollar donation this will help cover the cost of moving that book from the Atlanta warehouse all the way to the recipient in Africa.
Books for Africa
sources many wonderful books directly from publishers, book sellers, libraries, school systems, other charities, etc., and these are available for our shipments.
FOR ACQUIRING CURRICULUM TEXTBOOKS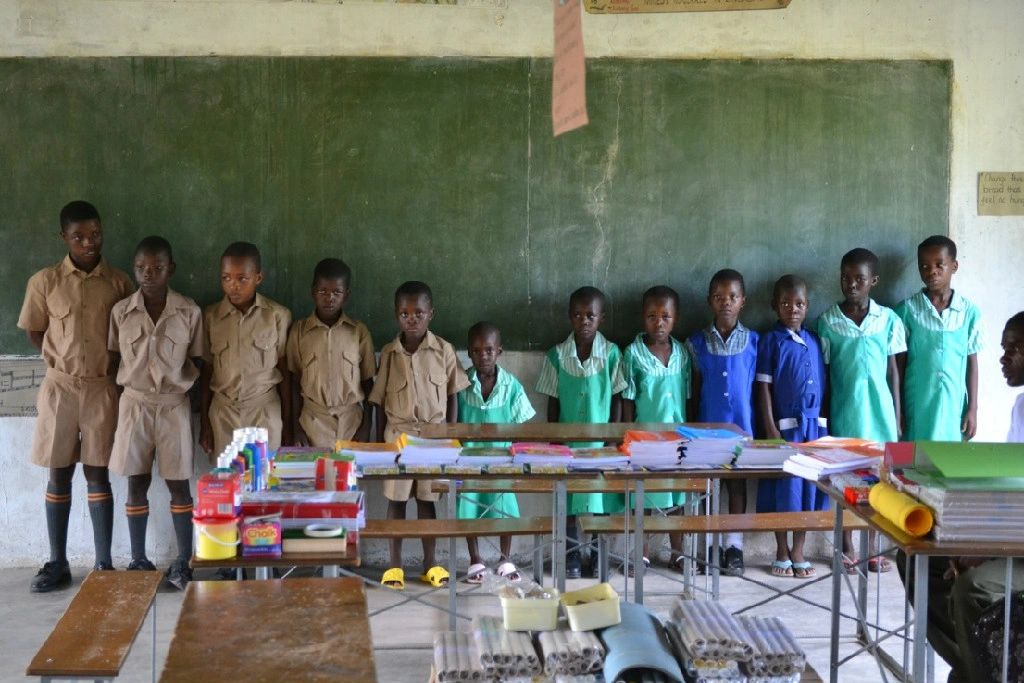 :
Locally printed textbooks, often in that region's language, are required by every student in every course, yet are often totally lacking or in very short supply. To put these essential textbooks into the student's hands they must be purchased locally. Zambezi Schoolbook Project will apply 100 percent of every donated dollar specified for this purpose to acquiring and delivering urgently needed textbooks and directly related learning materials, exercise books, book protectors, pens and pencils, chalk, basic art supplies and similar. Just tell us at the time of your donation.
Contact: Claude or Barbara at:
claude-and-barbara@zambezi-schoolbook-project.org
phone: 01 (404) 408-0560
Save
Save
Save
Save